Article
Kuperjanov is weak and strong... AT THE SAME TIME? (Gone wrong) (Gone SEXUAL?) (Fun)
Posted 9 months ago by
Nipeks
Report
Howdy lads!

Pretty sure y'all have seen the article where
★

Goodbye cried about losing to an MU when the enemy didn't honor the deal...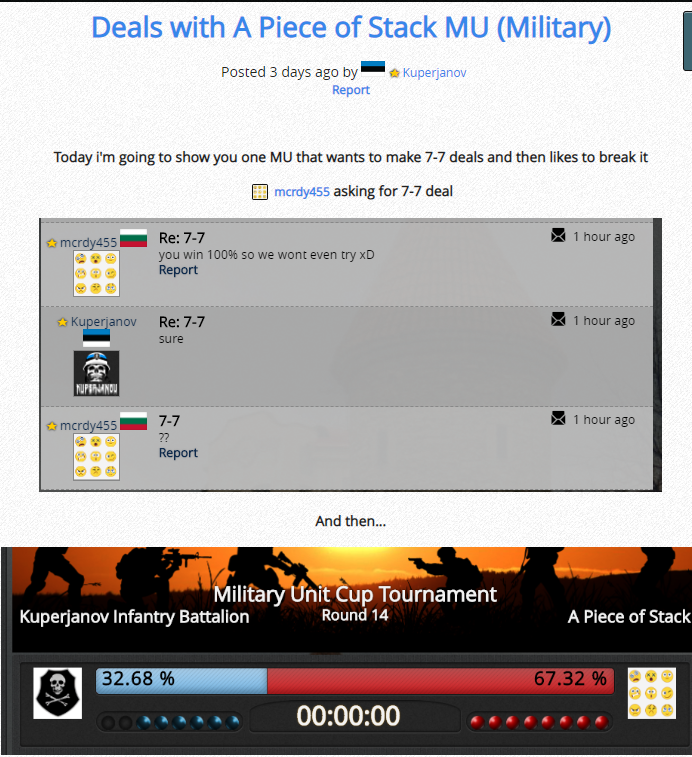 Yet the next day he was happy to have conquered Sweden... pretty sure it was only because basically half of the server was on their side.









So what's wrong Kuperjanov, can't win a battle without your friends?
Previous article:
Omega server OPENING!
(11 months ago)
Next article:
Spam, once again
(9 months ago)