Hello visitor, I'm
Audi007AkiHUN
.
Hungary
Korea
Everytime before I start fighting against our enemy I'm always ready to make some sefie with my soldiers.
When I see I'm late, than I sit in my Audi RS7 and start with full throttle to save my country.
When we use Jerico missiles to destroy our enemy's base.
When I see the overpower enemy stayed alive.
When I steal all infinity stones and destroy the enemy with a snap.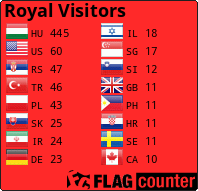 ANNO: day 1
Goodbye!